Facilities Management Service 'open to error and fraud'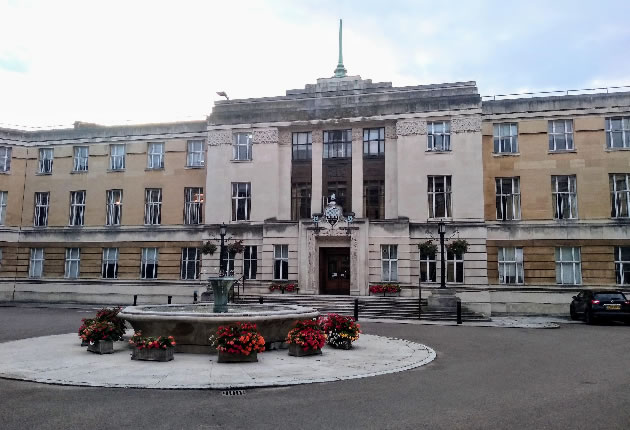 Wandsworth Town Hall
November 4, 2020
An audit into a council service has shown "significant areas of concern," which have left systems "open to error and fraud."
The damning analysis of Facilities Management service that is shared between Wandsworth and Richmond councils comes after five members of staff were suspended last year pending investigations.
Three officers, including the Head of Facilities Management and two members of the senior management team, left the council, and a further officer, having returned, resigned some months later.
An earlier report brought to the council alleged staff "had improper relationships with contractors and had accepted hospitality but failed to complete the required declarations". The subsequent audit gave the service a rating of "no assurance."
Dave Sharp, Assistant Director for Property Services at Richmond and Wandsworth Councils, told Richmond's Audit, Standards and Statutory Accounts Committee (29 October) that the service had previously been outsourced before being moved to an in-house model, with staff being transferred over.
He said, "I think it's fair to say that some of the staff, particularly in the senior management team that were transferred across, were from a private sector background and perhaps weren't as familiar with some our processes and practices, and [that] led to some of the issues, perhaps some of the cultural issues."
The issues were brought to the attention of the council thanks to a whistle-blower, who remains anonymous.
Officers explained to councillors that it would be wrong to assume that the staff who left the organisation are guilty of an offence to warrant the council saying anything adverse about them in future job references, for example.
The report, presented to Thursday's committee, highlighted a number of issues. It said that a full audit trail could not be located for any of the jobs in the sample tested, which would allow a proper assessment of whether works had been appropriately ordered, completed and charged for.
Fully documented procedures covering all key tasks undertaken by the Facilities Management Team were not in place, and procedures for reporting, monitoring and escalating statutory compliance and non-compliance were found to be inadequate.
The audit also identified that the council's e-tendering portal was not being used to record all procurement activity.
Commenting on the findings, a spokesperson for Richmond Council said the shared staffing arrangement for both Richmond and Wandsworth councils carried out an investigation following concerns raised regarding internal processes within the Facilities Management Service.
They added, "Five members of staff were suspended in October 2019 pending investigations. Following the suspensions an interim management structure was immediately put in place. Four members of staff suspended subsequently left the organisation.
"A full Audit review was carried out by the South West London Audit Partnership, which identified some significant issues particularly regarding internal controls, governance and compliance.
"At the Audit, Standards and Statutory Accounts Committee this week, elected members were updated on the immediate actions that have already been implemented including corrective actions, updated process and governance around the placing of orders and the procurement of contractors as well as the management and contract administration of works.
"In addition, an action plan to further strengthen procedures , governance and compliance through the delivery of staff training has been developed to ensure that the necessary controls are in place, that these are fully complied and that risks associated with procurement, project delivery and statutory compliance are adequately mitigated."
Sian Bayley - Local Democracy Reporter